Nadia Smelser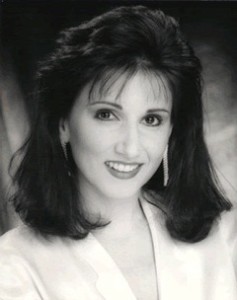 Nadia's kaleidoscopic performance career includes appearances on PBS, CNN, National Public Radio, Classic Arts Showcase, Hour of Power, the Jerry Lewis Labor Day Telethon, and E! Entertainment Network, as well as starring in a television variety show under the direction of Joe Lano, musical director for Frank Sinatra. She performed in a Carpenters tribute with Richard Carpenter and the Garden Grove Symphony: at the West Coast premiere of "Home Alone II"; and in two Disneyland Christmas shows starring Cary Grant and Jimmy Stewart. Her musical theater credits include Oliver, They're Playing Our Song and The Music Man, and she also had a cabaret act, frequently performing for Variety Club International's celebrity tributes, for legendary stars such as Bob Hope, Ginger Rogers and Donald O'Connor.  Nadia also led her own popular dance band (with her husband, Carl), "Eclipse" for eight years, appearing widely throughout Southern California at both clubs and private and corporate functions; and performed with the "Stage Four" vocal jazz quartet. For more than 25 Christmas seasons she has sung with the versatile Lamplight Carolers quartet, which was featured in the pages of Town and Country magazine. Her voice can also be heard on demos for L.A. recording artists such as Grammy-winner Jeremy Dalton. Other unique recordings include the theme song and musical sequences for L.A.'s Mark and Brian morning show, and the "America's Funniest Home Videos" CD-Rom home game.
Nadia is a renowned Southern California voice teacher and performs classical and other styles of music as well.  For more information, please visit:  
www.nadiasmelser.com
Carl Smelser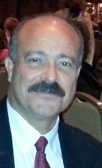 During his thirty-five year career as a professional drummer, Carl has amassed a long list of performance credits, including appearances on KABC and KCET, as well as on KLOS radio; he led his own dance band (with his wife, Nadia), "Eclipse" for eight years, appearing widely throughout Southern California at both clubs and private and corporate functions; and performed with popular Southern California 50's band Ruby and the Rockets.  He played for exercise guru Denise Austin's video, "Anti-Aging Baby Boomer Workout"; and with Hollywood screenwriter and singer/composer Howie Klausner ("Space Cowboys");   He has worked at major venues, including: Disneyland, Knott's Berry Farm, Magic Mountain, Shrine Auditorium, Dorothy Chandler Pavilion, the Queen Mary, Angel Stadium, Dodger Stadium, Los Angeles Coliseum, the Rose Bowl, Crazy Horse Steak House and Saloon, Palomino Club, B.B. King's Blues Club, The Coach House, and The Golden Bear. Carl was also the sole drummer for the renowned annual Chapman College Rock and Roll Review Show, playing for over 30 different artists. He was the Staff Drummer at St. Andrew's Presbyterian Church, Newport Beach, performed regularly for local organizations, including events at the Bahia Corinthian Yacht Club, Newport Yacht Club, Balboa Yacht Club and the Jonathan Club of Los Angeles.  Carl has extensive experience playing Broadway musical productions for the Musical Theater Academy of Orange County, and  and at the Elizabeth Howard Curtain Call Theater.  He has played on the tracks of numerous commercial projects, as well as on demos for emerging artists, including contemporary folk singer/songwriter Yolande Ng.

Carl is a respected drum/percussion teacher and performs other styles of music as well. He is also a certified HealthRHYTHMS Facilitator, leading drum circles for health and wellness. For more information, please visit: www.carlsmelser.com